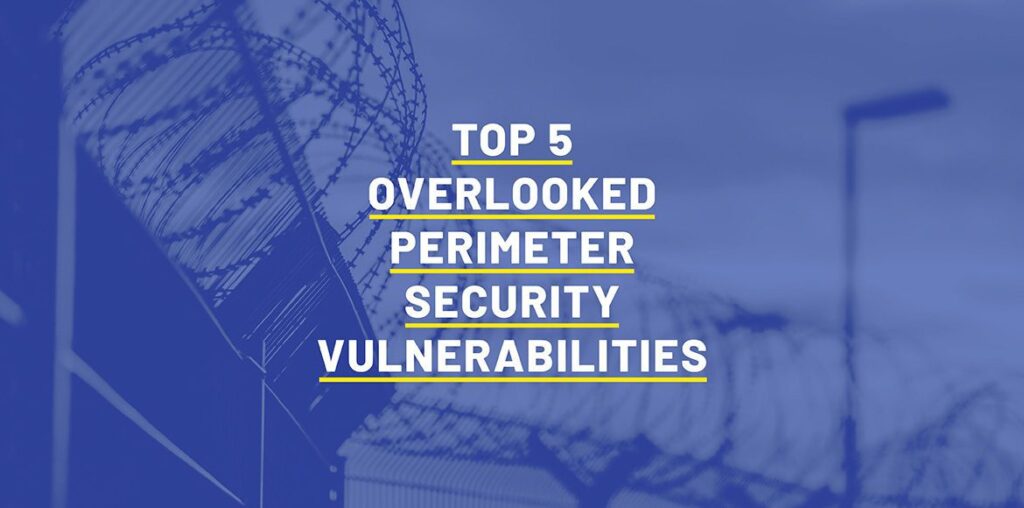 Physical security barriers that were considered effective at deterring or impeding threats 10 years ago may be putting your facility at risk today. In order to meet the ever-changing needs and challenges of mission-critical organizations, it's important to think beyond the present.

Some perimeter security vulnerabilities are obvious, such as standard chain link fence and poor lighting. Others are less blatant.
After decades of working with a wide range of commercial, federal, military and municipal organizations around the world, our team of perimeter security experts has discovered numerous vulnerabilities that are often overlooked. Here are the top five.
Multiple Vendors
| Perimeter Security Vulnerabilities
When you involve a variety of perimeter security companies and experts in the design and delivery of your solution, it may not ultimately meet your intended goals. It's best to work with a single team that has the industry experience, knowledge of best practices, and end-to-end perimeter security capabilities to successfully deliver your outcome. 
Perimeter security pros won't just sell you a product and call it a day. Instead, they'll handle all aspects of the design and installation of your perimeter security solution, including engineering, fabrication, manufacturing, design, integration of products and solutions, and more.
Similarly, as potential threats become more sophisticated and your needs change over time, the partnership with your perimeter security firm shouldn't end after installation. Mission-critical organizations will need a well-designed maintenance, service and warranty program that can meet the challenges of the organization and exceed customer expectations.  
Non-Crash Rated Barriers
As you evaluate and compare different hostile vehicle mitigation solutions, you'll likely come across these terms: crash-rated and non-crash rated barriers.
Non-crash rated barriers tend to have a smaller price tag, but their effectiveness is computer-analyzed, not crashed or certified by an agency. Alternatively, a crash-rated barrier undergoes rigorous real-world testing by a certifying agency such as ASTM.
Crash ratings are usually determined by three factors: how heavy the vehicle is, how fast the vehicle is traveling and how far past the barrier the vehicle travels.
When it comes to securing your facility and protecting your people and data, you'll want to consider the benefits of crash-rated products and solutions, and be on the lookout for those that have achieved the U.S. Department of Homeland Security SAFETY Act Designation.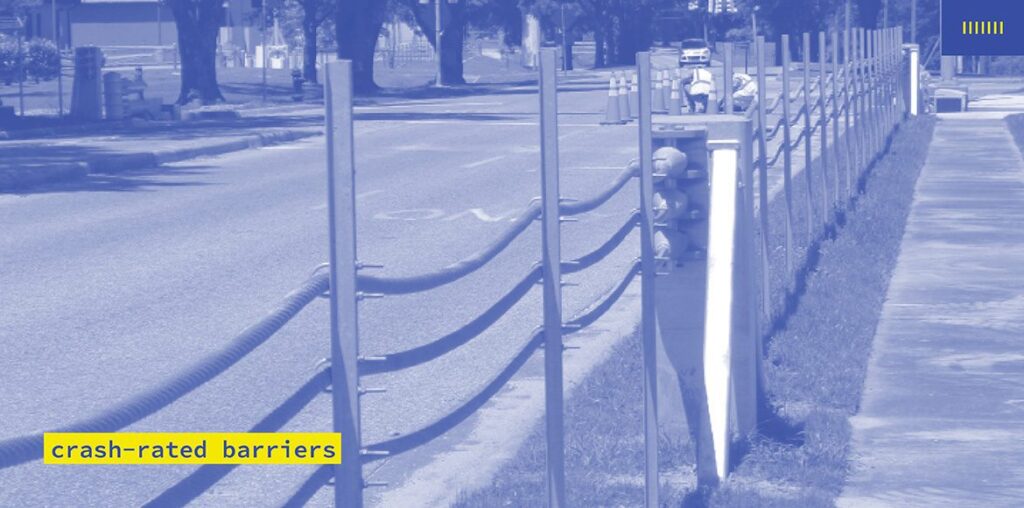 Immobility
Permanent barriers are a great option for securing facilities like data centers and airports, but they're not suitable for every application. Mobile barriers offer more flexibility for special events, law enforcement, military units and more.
Simple cones are ineffective traffic barriers and concertina wire (or barbed wire) is both time-consuming and requires special training to deploy. Mobile barriers are much more effective at mitigating threats quickly and easily.
It's important to note, however, that not all mobile barriers are cut from the same cloth. Some are heavy, difficult to transport and time-consuming to set up and takedown. Other mobile barriers are crash-rated, lightweight, quick to assemble, easy to store and do not require special training to deploy.
Don't let immobility prevent you from staying nimble and vigilant in your perimeter security efforts.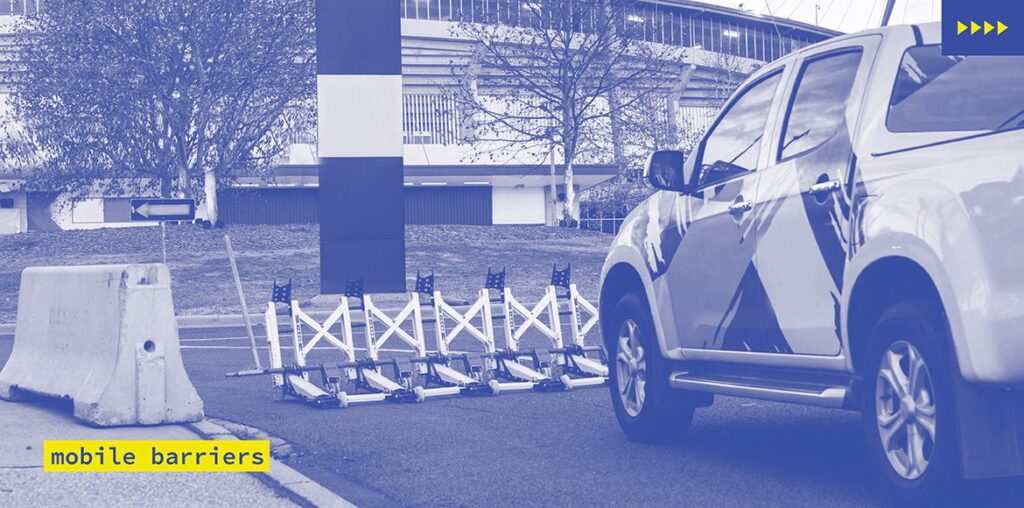 Outdated Equipment
While a standard chain-link fence and a strategic geographic location may have been sufficient to deter potential threats in the past, many facilities now require more advanced protection. A fence should be supported by additional prevention and detection controls, like vehicle barriers and intrusion detection technology, depending on the risks facing the organization.
Outdated perimeter security barriers are equally risky and ineffective. In order to rise to the challenges facing mission-critical organizations today, it's worth exploring new, trusted perimeter security innovations that will ultimately save you time, money and, potentially, lives.
There's no need to waste money on mass-produced, prefabricated barriers, when you can fortify vulnerabilities with turnkey perimeter security solutions that are custom designed to suit your facility's unique needs. 
Risk to Vehicle Occupants and Facility | Perimeter Security Vulnerabilities
Some vehicle barriers are designed to direct or channel traffic, whereas others primarily serve as arresting devices to stop unauthorized vehicles from entering a protected area. What is oftentimes lost in vehicle barrier design is consideration of the risk to human life and property damage.
It's an ethical quandary with expensive consequences and high potential for a public relations nightmare. In order to fortify this type of vulnerability, it's worth considering less-than-lethal alternatives to traditional vehicle barriers. 
Less-than-lethal perimeter security products are designed to provide ultimate security while reducing the likelihood of injury to the vehicle occupants and destruction of property. Using energy-absorbing technology, less-than-lethal products have the ability to stop vehicles weighing up to 80,000 lbs and vehicles traveling at speeds over 50 mph.
Unlike a standard vehicle barrier, they result in significantly less damage and can be reset and fully operational within a short period of time. 
Looking for a Partner in Perimeter Security?
At Global GRAB, we help our customers save time, money and lives with our end-to-end capabilities and extensive knowledge of perimeter security. We offer a wide variety of award-winning, turnkey perimeter security innovations and we handle all aspects of the design and installation.
Learn about our process and perimeter security solutions and let us know how we can support your mission-critical organization.
Follow Global GRAB on LinkedIn for all the latest information about our products and services.